What is Magnetic Clamping System?
HVR MAG's Magnetic clamping system utilizes electro-permanent magnetic technology to clamp die, to allow for quick die change times, resulting in shorter machine down time without any changes to the dies. Magnetic clamping plates provide a uniform clamping force act on whole contact surface that allows obtaining good quality parts even with the first molds, drastically reduces die changeover times (up to 90%) compared to a conventional procedure. A single operator easily and safely performs the operation, without working inside the machine. The highest standard of eight safety protection measures constructs a real-time protection system.
Magnetic Clamping Plates for Quick Die Change:
• Quick & easy to install and simple to use
• Uniform and stable magnetic clamping force
• Suitable for die in different size
• Only requires electricity for the magnetization and demagnetization phase
• Magnetic clamping force still remains in a sudden power loss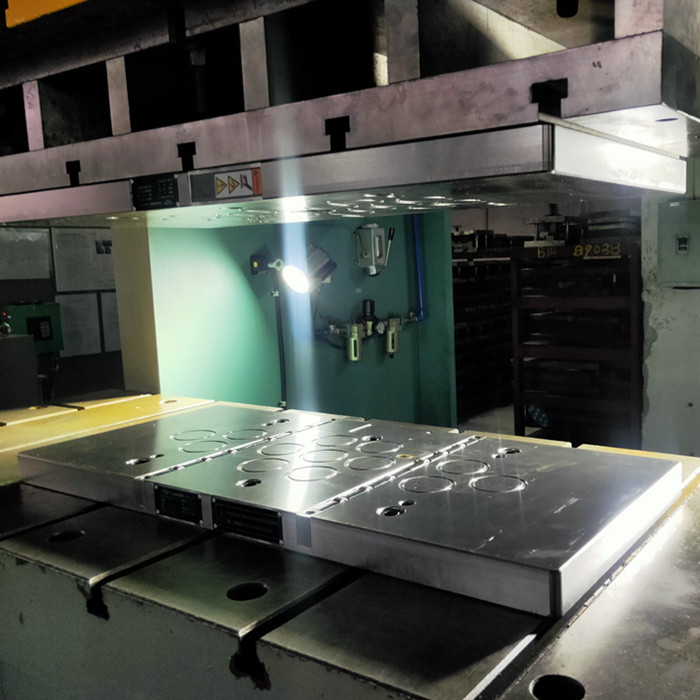 Use magnetic clamping system to change die for your press machine.
Quicker set-up times
allows for
shorter production runs
, which leads to
increased productivity
. Smaller batch sizes, shorter lead times and an ever increasing variety of die sizes have become a constant challenge to many of today's metal forming companies.
In order to cope with these manufacturing demands, new methods must be found to implement more frequent die changes, while minimizing press down time.
HVR MAG
's
magnetic clamping plates
are suitable for clamping dies of many different shapes, sizes and weights.
Contact us
to get a quote!