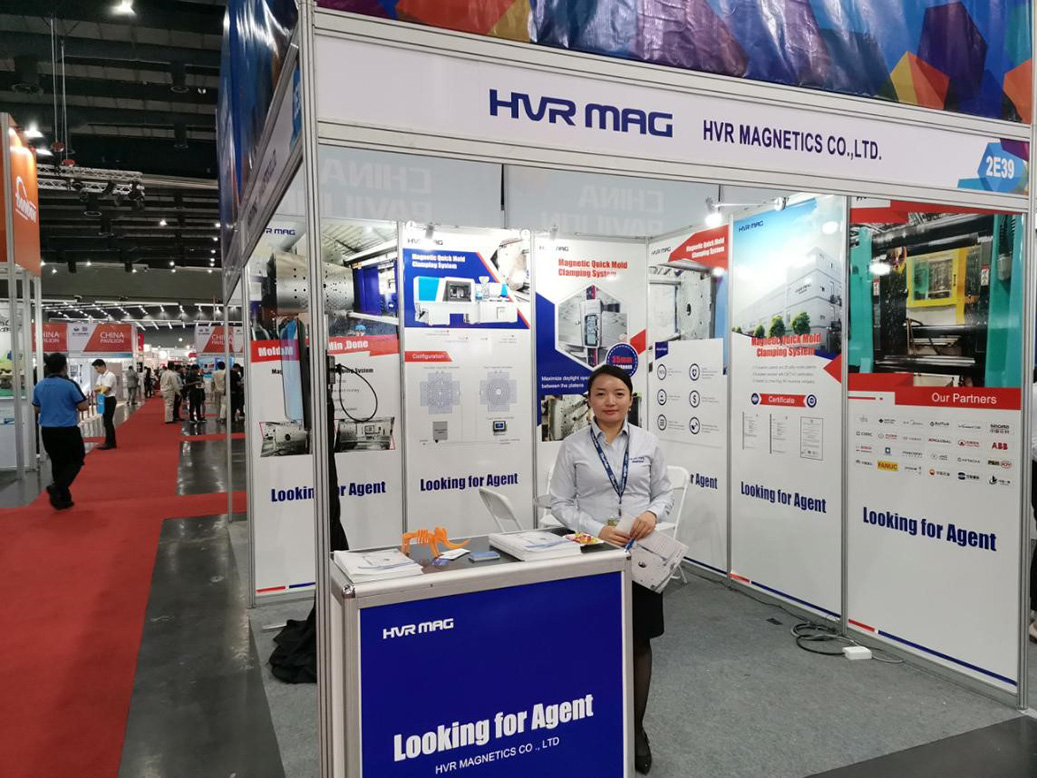 HVR MAG actively promote its products to the plastic and rubber industries in countries around the world and participated in the InterPlas Thailand 2019 with this philosophy. HVR MAG bring the best mold clamping solution for quick mold change based on its innovative technology and superior product quality.
HVR MAG has made the magnetic clamping safer and easier to control. Only one operator is needed to control the system without tools.
For the safe of your employee and the efficiency of your production, choose HVR MAG and you will get a safely and conveniently experience to complete the work.